This episode we are coming to you LIVE from Ignite 2020 (straight from Steve's living room..). We just watched the keynotes (with a whisky in our hand) and wanted to immediatly share our thoughts on the podcast platform.
Just like last year, when we were in Orlando for Ignite 2019, we go through the different announcements.
The big picture: The Ignite 2020 Stack
Last year, the big picture was the one about technology intensity.
This year, we have another one that we can dream/fantasize about. We called it "The Ignite 2020 Stack" (because "The Ecosystem" is too fancy for us).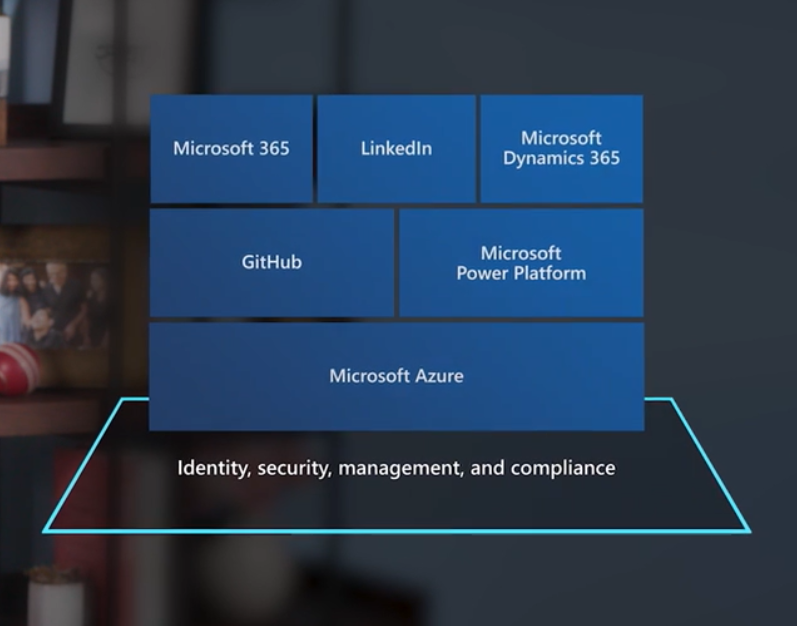 In the basement we have the foundation for identity and security. The place where compliance takes place.
The big building block where everything is build upon on is Microsoft Azure. This is ofcourse the part where everything runs on.
On top of that we see the "builders" products: Power Platform and GitHub. It is weird to not see Visual Studio on there, but I guess that will have its meaning too.
On the roof of the drawing we see the front end stuff: Microsoft 365, LinkedIn and Dynamics.
What is not on The Ignite 2020 Stack ?
When you see some kind of diagram.. it is always a good idea to think about what is not there. Same thing here with this Ignite 2020 stack.
The connectors to other platforms. There is not a really visible way to show that this could be part of the "outside" world.
Where does the OS fit? Where is Windows? Is that in Microsoft 365?
Where is the browser? Where is Edge?
Whisky: Benromach 2008 Bot.2018 Peat Smoke
To be short: What an ugly bottle. But what brilliant contents in there!! This Speyside just blew us away! This complex one is in the running for best whisky of the year!